Once a CAST kid,
always a CAST kid.
Welcome to a curated archive highlighting twenty years of CAST Theatre Company for young people in Woodstock, Ontario.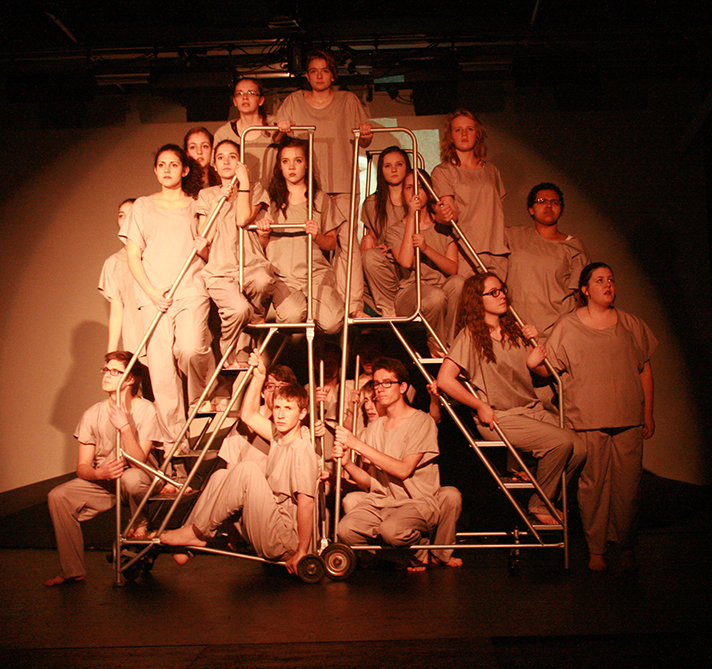 ABOUT
CAST Theatre Company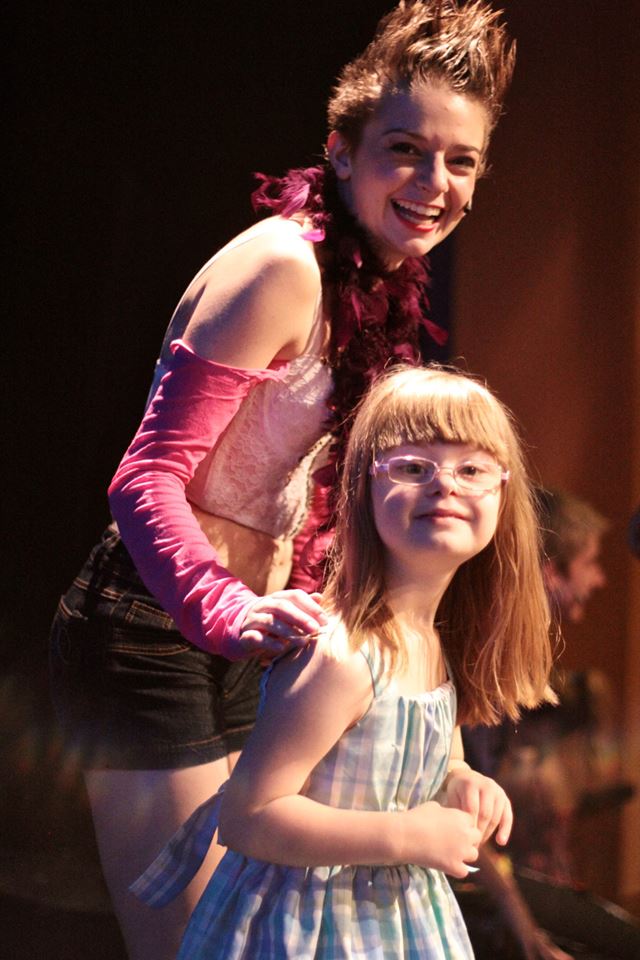 CAST Mission
CAST Theatre Company was an arts community for young people dedicated to providing high quality acting, vocal, and dance training, while ensuring youth felt safe and encouraged to explore and express their creativity and individuality.
CAST Vision
CAST staff shared a collective vision to foster collaboration, inclusion, and connection while inspiring its youth to question, dream, and create.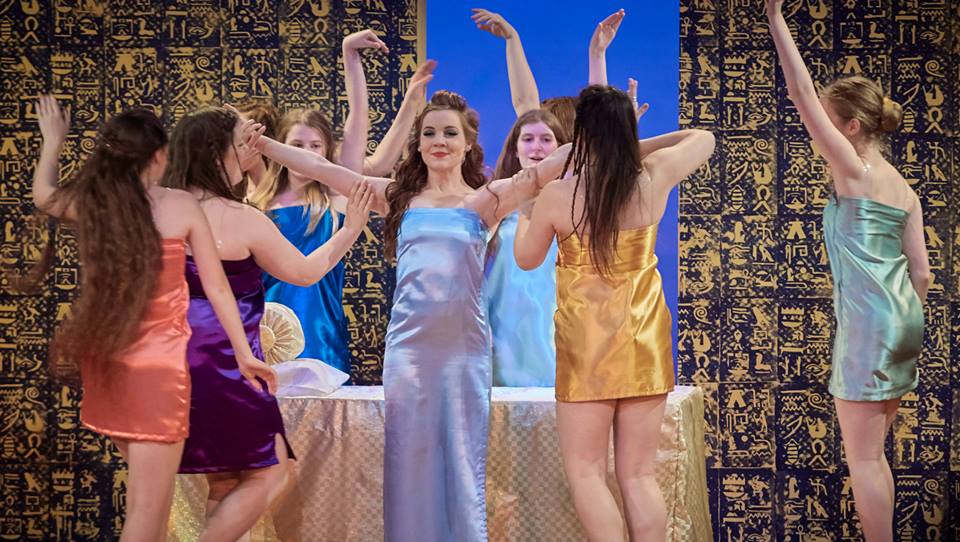 Taught by leading educators and artists in the performing arts, CAST ran eleven months of the year, producing six productions annually.
It was comprised of three companies:
Junior (ages 6-11)

Sophomore (ages 11-16)

Senior company (by invitation – ages 14-19)
In addition, CAST offered a 3-week long summer camp program every August.
CAST…
Valued process as well as product

Gave back to the local community

Provided individual mentorship to students in a variety of capacities

Collaborated with schools and school boards

Offered technical training to students, including stage management, lighting and sound operation.

Encouraged participation in a volunteer youth for youth initiative that raised money and awareness for causes identified by CAST kids.

Was committed to providing staff with support and honourariums that valued and recognized their contributions to the organization's success.

Provided private coaching for students auditioning to post-secondary theatre and music programs.
CAST Theatre Company
STAFF
Jennifer Paquette
(Founder/Artistic Director/Designer)
Jennifer began offering theatre for youth at Theatre Woodstock in 1991 when she collaborated with Fanshawe College at the old Hunter St. building. She went on to establish the youth theatre program for TW at the newly renovated Market Centre Theatre in 1996, which became CAST in the spring of 1999. With a staff of over twenty educators and artists along with countless musicians and volunteers, CAST mounted six productions annually, realizing Jen's dream of building an arts community with and for young people.
Read More
As she explores new ways to create and tell stories, the 20 years spent learning from and growing with the CAST family will forever be the touchstone from which Jen works.
She now lives in Stratford, Ont with her partner in all things, Jason. They run a voiceover business, grandparent, and enjoy life. Jen also now spends much of her time writing. She has published several short stories and essays and two picture books. To learn more, visit jenniferpaquette.ca
Jason Paquette
(Director/Head of Sound Design & Engineering)
Jason was a CAST director/choreographer/designer from 1997–2016. Not only was CAST his second home, CAST was always the place he could unleash his inner child, be silly, and create. 
His favourite CAST moment(s) were those times a kid would laugh or have a look of pride on their face, or any time the audience would react to what a young person did on stage. He will forever be honoured to have been part of Jen's creation.
Jason currently owns/operates jpvoiceovers with Jen.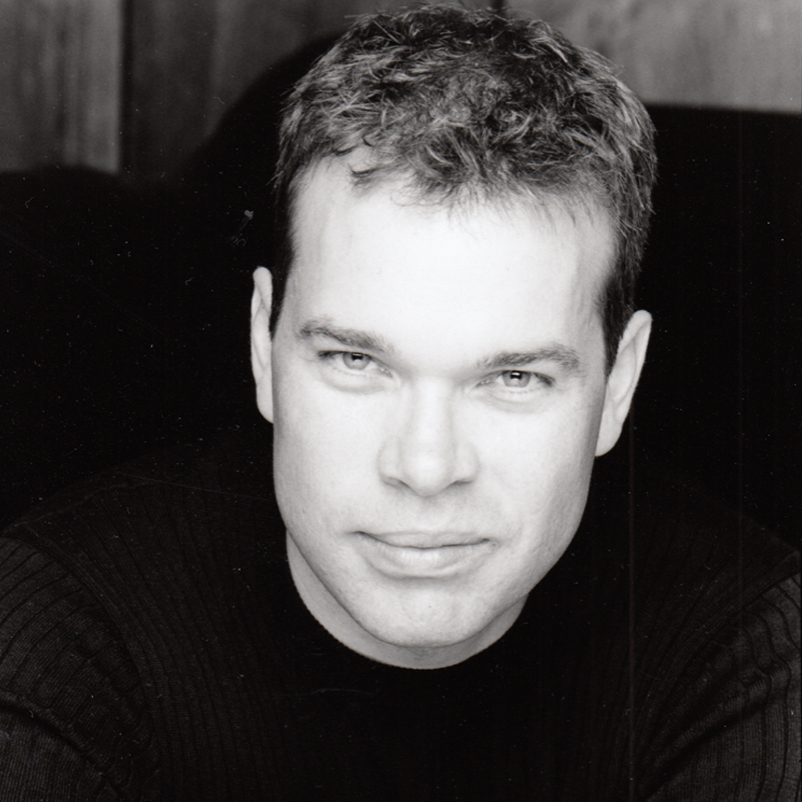 Chuck Baxter
Musical Director/Conductor
Chuck Baxter worked on most of the senior company productions in some capacity. He guest-conducted two performances of the 2000 production of Into the Woods, played in the orchestra for two subsequent productions, then took over as musical director in 2004 until the concluding alumni production of Into The Woods (Alumni Production) in 2016.
Read more
CAST filled a niche within a segment of the teen population that needed a creative outlet to show not only what their talents had to offer, but create within a critical mass that transcended what mere talent could achieve. The productions quickly gained a reputation for staging high-quality and highly entertaining shows, selling out many performances. One of the highlights of any production is the sitzprobe rehearsal where the cast gets to literally "sit and rehearse" with the orchestra for the first time. Impressions run both ways – the cast is always delighted with the first sounds of the orchestra, and players equally impressed with the talents of the cast.
Chuck teaches at Woodstock Collegiate, where the RedPlayers programme has been staging musicals every year since 2002. He has also continued with TW STAGES company, which follows in the traditions established by the Paquettes.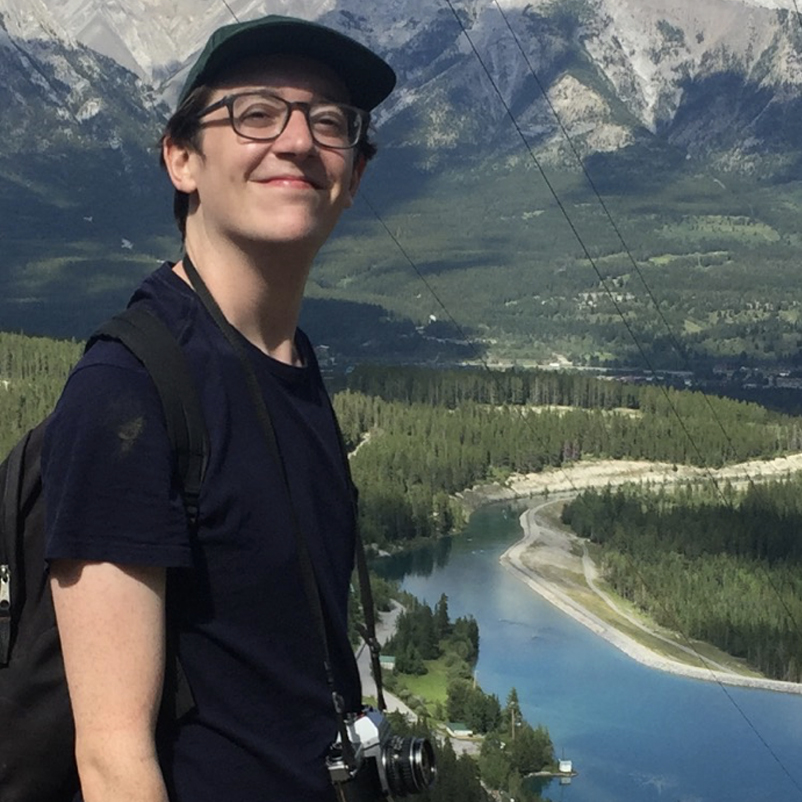 Zach Berge
CAST Kid/Camp Counsellor/Head Counsellor
Zach Berge worked at CAST as a Camp Counselor/ASM/Head Counselor from 2010–2015. CAST helped Zach realize his dream of performing comedy, and gave him a place to improve in all aspects of his life.
Read more
His favourite CAST memory is inventing 'Pie Pants', a camp game where you threw some pie into some pants!
Zach has since earned a diploma in Comedy: Writing and Performance at Humber College, and is now living in Toronto, regularly writing and performing comedy around the city.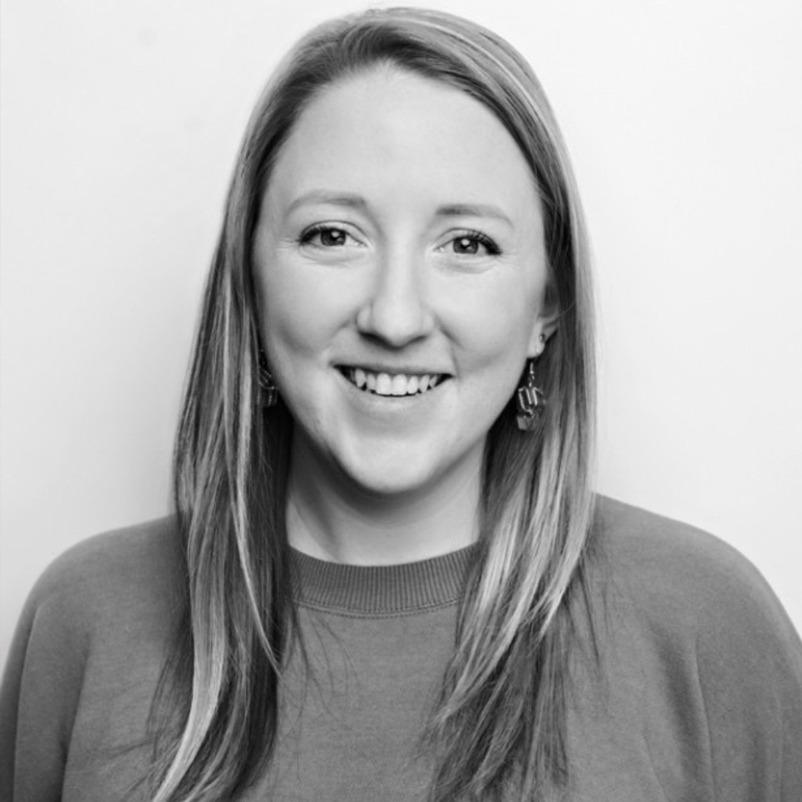 Sydney Brockway
CAST Kid/Stage Manager/Camp Counsellor/Head Counsellor
Sydney worked for CAST as a Camp Counsellor, Head Camp Counsellor and Stage Manager from 2008-2010. For six years, CAST was her home away from home. It is the place where she met friends that she knows she will have for the rest of her life, and where she grew to be the person she is today. 
Read more
Being in shows and working for CAST is the reason Sydney became an arts educator. Sydney's favourite memories include 'J Day' during summer camp and how much fun it was to participate as a camper and as a counsellor. She will also always remember her first year in Senior Company playing Linus' dancing blanket in a giant blue fuzzy blanket costume. She and dance partner Mike still talk about it today!
Sydney is currently an Occasional Teacher for Thames Valley District School Board, and is the Artistic Chair and Senior Company Director for STAGES at Theatre Woodstock.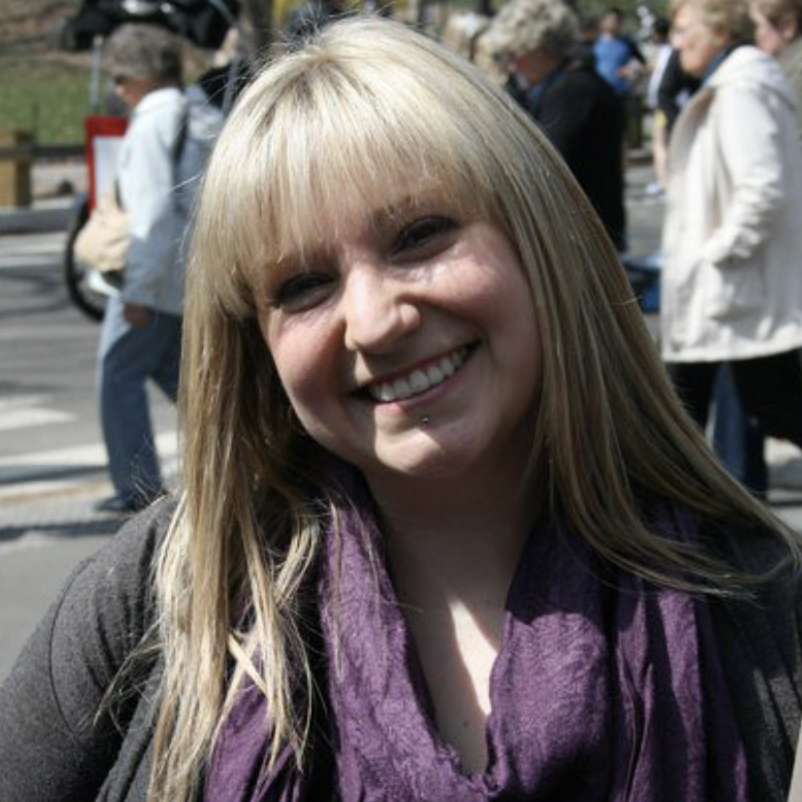 Christina Cannella
Choreographer
Christina worked for CAST as choreographer for senior company from 2009—2016. For her, CAST was a place of collaboration, creative inspiration, learning, growth, and most of all a safe place to take risks and tell the most beautiful stories.
Read more
It would be impossible to choose one favourite memory, but the moments that stand out were when kids conquered things they didn't think they could do!
Christina is the owner and artistic director of Artistic Movement (est. 2010) where she continues to teach dance and tell stories. She also continues her work as a freelance choreographer, teacher, and director! Sincerest thanks to Jen for always believing in people more than they believe in themselves.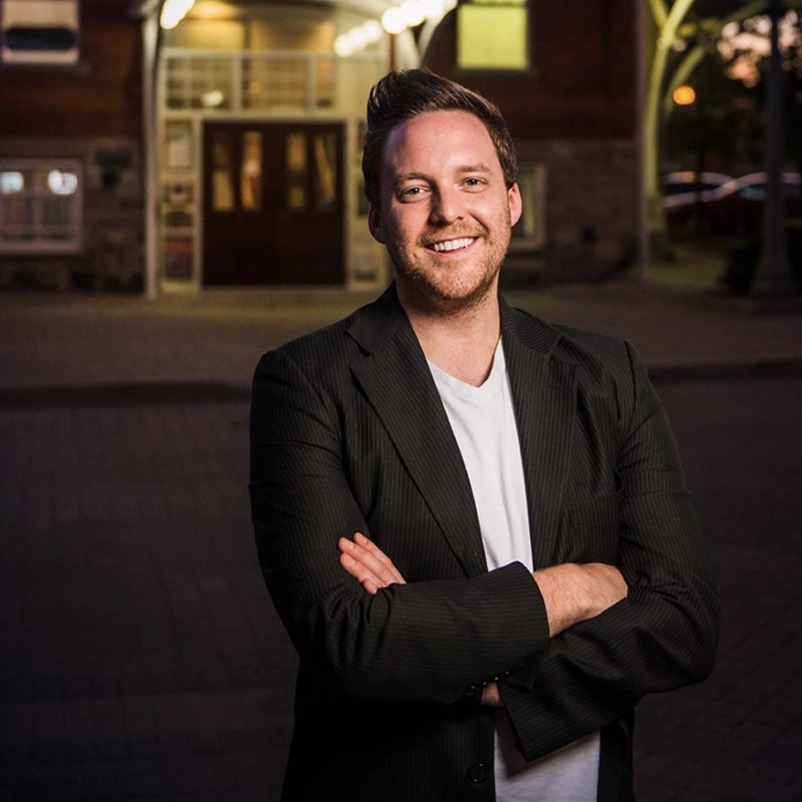 Mike Crabbe
CAST Kid/Counsellor/Stage Manager/GM
Mike Crabbe began working with CAST as a projectionist for the Senior Company production of Our Roots are Showing and continued to be involved in many other facets of CAST.
Read more
CAST came at a very important time in Mike's life. And not only once! In high school, CAST gave him the opportunity to be a part of a very loving and welcoming community. It helped him gain the confidence he needed to let his true self shine.
It's impossible for Mike to share just one memory of CAST because it's a series of moments that create a whole experience — all the laughter, collaborating, facing challenges, celebrating success, fitting in and sticking out, all happen at the same time to create life changing experiences.
Mike is now working at United Way Oxford, fundraising to better his community. Something he truly has come to appreciate through lessons he's learned being a part of CAST. He is also VP of Theatre Woodstock — working to offer the same experience and opportunities that he has been so lucky to have himself.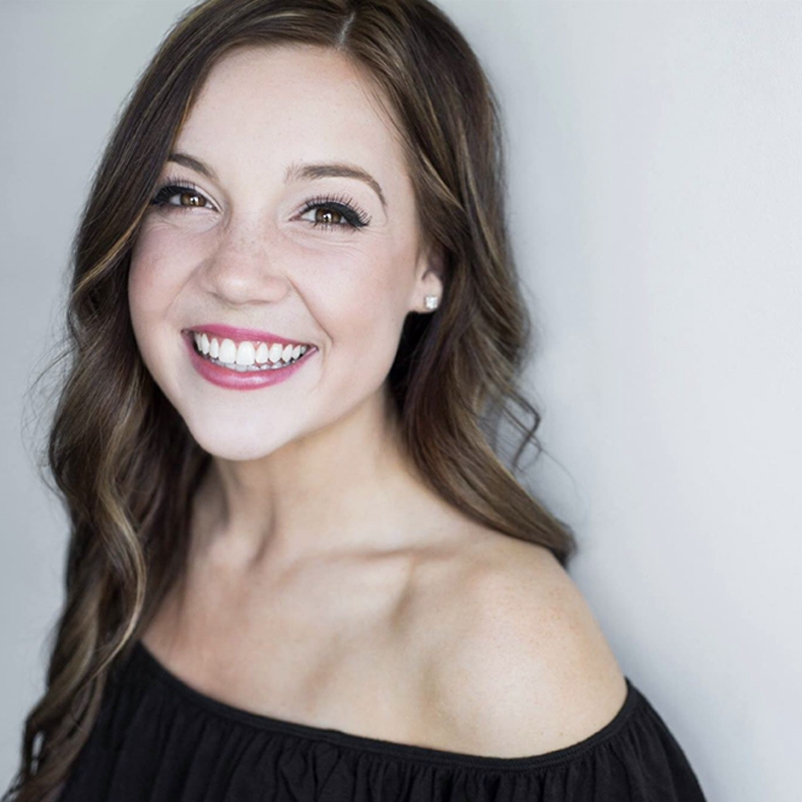 Megan Dallan
CAST Kid/Choreographer/Camp Counsellor
Megan Dallan was a CAST choreographer and camp counselor from 2011–2015. She feels that CAST is the true reason she decided to pursue her dream of musical theatre and is so grateful for the supportive, loving and encouraging environment where it all began.
Read more
A favourite memory while working with CAST are those Saturday mornings spent dancing with the sophomores (and Jo!).
Megan has since graduated from Sheridan College's Honours Bachelor of Music Theatre Performance Program. She is now living in Toronto and working as a performer! She misses the CAST community dearly and will forever cherish every memory, show, job and person she had the pleasure of meeting there.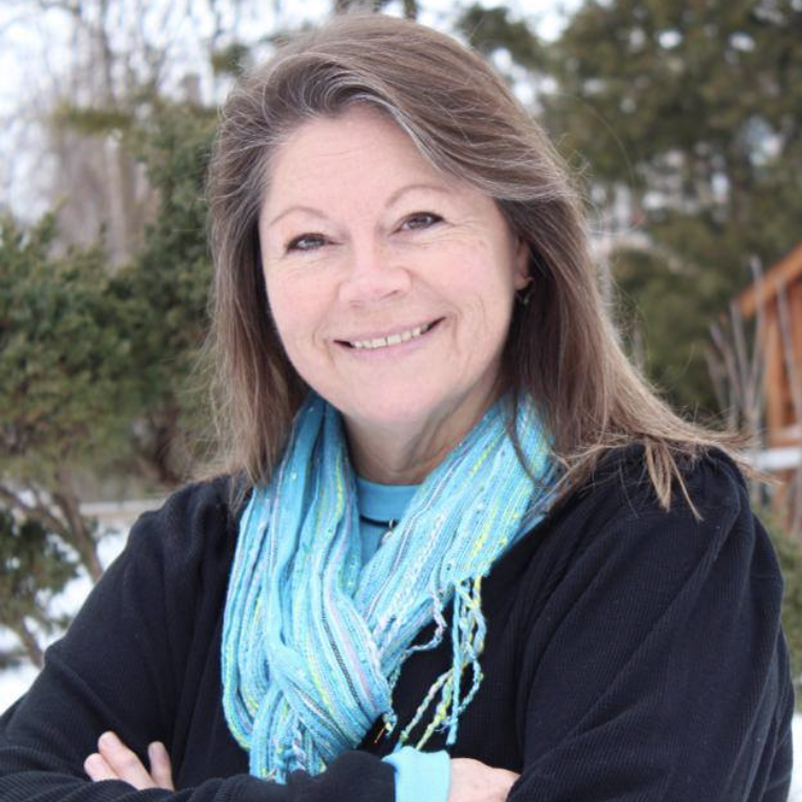 Betty Ford
Musical Director/Director/Accompanist
Betty worked with CAST as a musical director, director and accompanist from 2004—2014. She ran sound and mics and played in the pit for many more shows. 
Read more
Memories of years working with amazing young artists and incredible staff will always remind her of how teamwork produces the best results, on and off stage. 
Her favourite CAST memory will always be working with J and John, creating and laughing, and loving every minute of it. She also cherishes the time she got to teach her own song, "Music for Everyone", as a summer camp song.
CAST taught Betty that there is nothing on earth more gratifying than working with kids of all ages, while encouraging them to be themselves and learn the courage it takes to do so, onstage and off.  Betty has CAST to thank for the many, many opportunities to watch people grow not only as singers, dancers, and actors, but also into fine human beings — she is grateful to have played a small part of that process.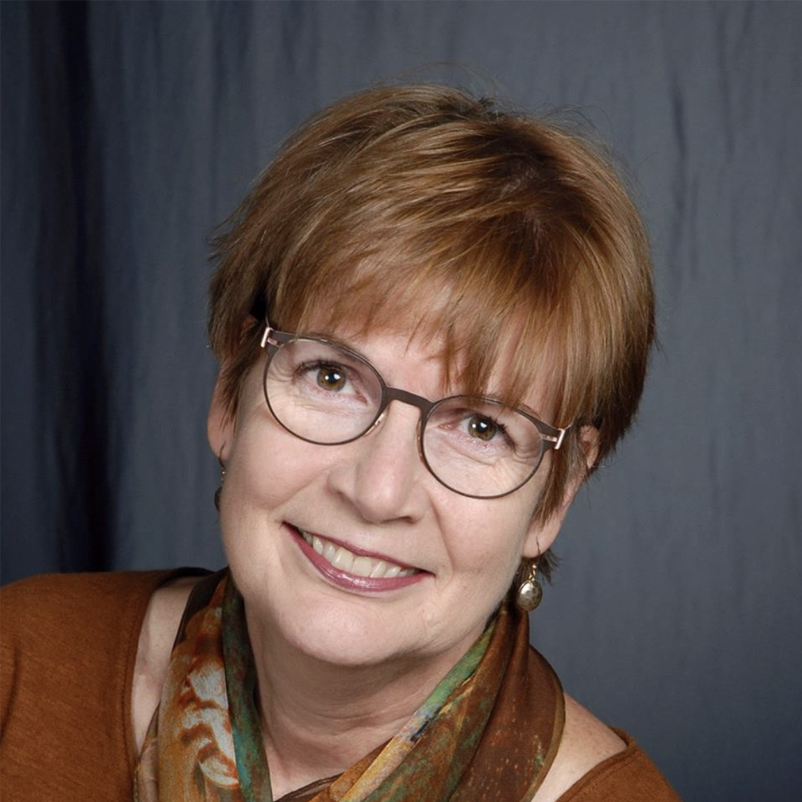 Sue Garner
Director
Sue was a CAST director for the sophomores from 2004–2014, and says "CAST was an incredible community, where people felt they belonged, and were expected to give their best work. Every single Saturday was fun!"
Read more
Sue's favourite CAST memories were helping actors having shining little moments that they didn't know they were capable of.
Today, Sue is living in London, Ont, involved in community and indie theatre there. She still spends time with young people by teaching business at Fanshawe College.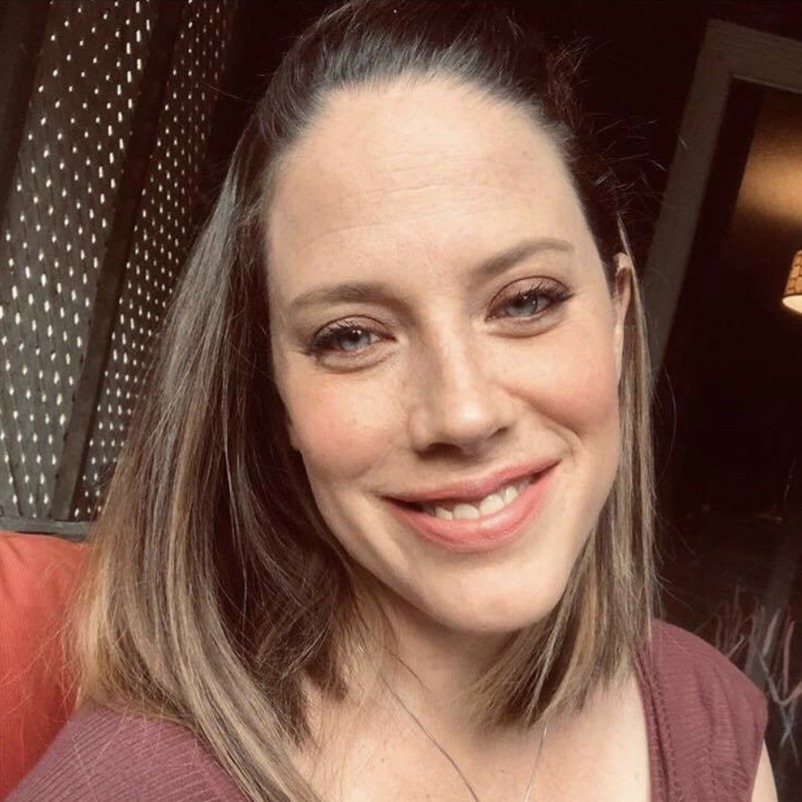 Kaitland Gray-Jones
CAST Kid/Camp Counsellor/Scene and Vocal Coach
Kaitland worked for CAST as an Assistant Vocal Coach and Camp Counsellor from 1997–2003. For Kait, CAST represents family and a place to call home; a place of belonging, both on and off the stage.
Read more
Kait's favourite CAST memory was singing the finale of Into the Woods (2016) for CAST's farewell alumni show, and making eye contact with both her brother and sister who were onstage with her, as together, they sang their final goodbyes.
After pursuing a career in theatre for close to a decade, Kait is now a proud wife, and Momma to her beautiful daughter Violet; she is also a proud business owner, and truly couldn't be happier.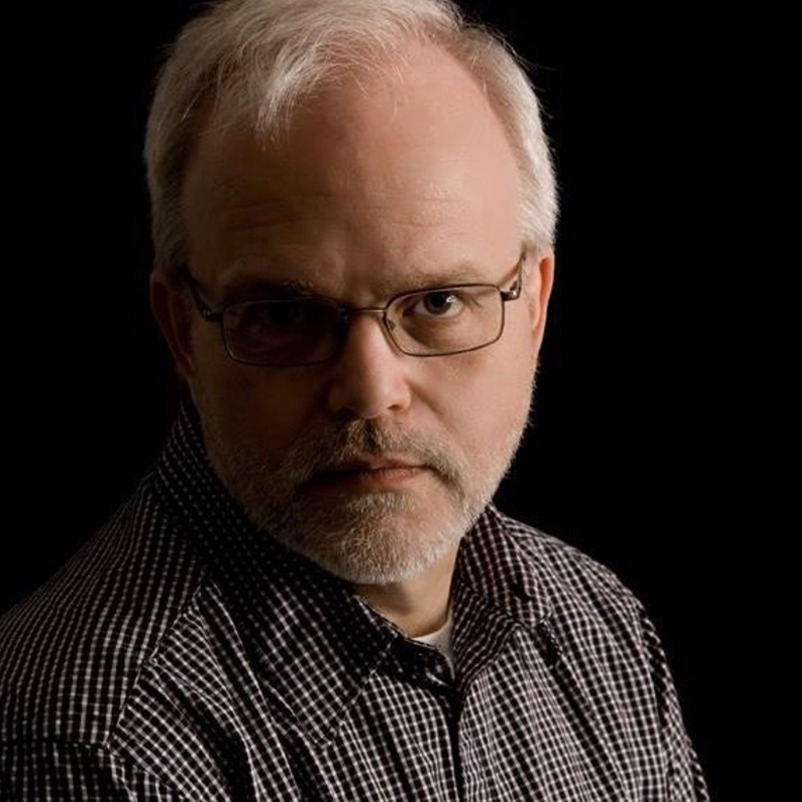 Donald Hastie
Stage Manager/Tech Director
Donald Hastie was the lighting guy for the very first show — An Evening with Mark Twain. He continued by giving technical support for many CAST productions, eventually stage managing several senior company shows.
Read more
Don believes that CAST had a very real sense of community and family. Watching the young people grow up through the ranks was an amazing experience. Seeing that many are married with children of their own makes him feel very old!
Don cites the opening night of Pippin — a technically complicated show that wowed the audience as a real highlight for him. You're a Good Man, Charlie Brown is a close second.
Don is retired now, but still enjoys watching from the audience!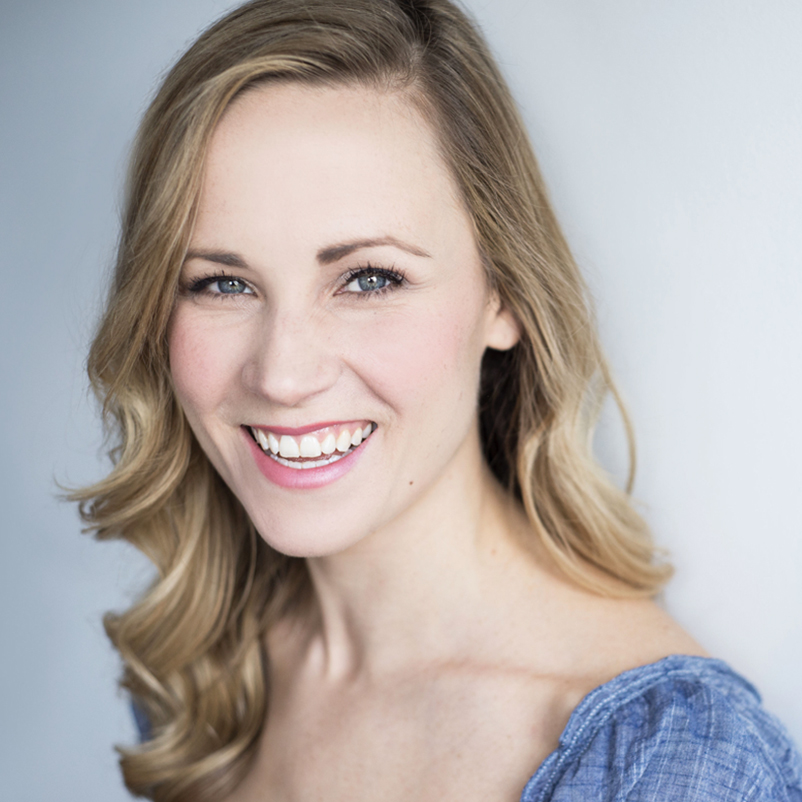 Kayla James
CAST Kid/Choreographer
Kayla worked for CAST as a choreographer for the junior/sophomores and summer camps from 2004-2005.
Read more
Kayla says, "CAST meant so much to me as a performer and as an artist. I was put on the path that I am still exploring — where would I be without it? Maybe in a completely different field. Being given the space and the tools to explore my creativity and artistry was the real gift."
A favourite CAST memory was working with her best friend, Emily, during summer camp, and getting to play Wendy to Em's Peter Pan.
Kayla is currently a professional music theatre performer, teacher, and choreographer, and has worked in some of Canada's most acclaimed houses, including The Stratford Festival, Drayton Entertainment and the Charlottetown Festival. She will be seen next at the Shaw Festival in late 2019.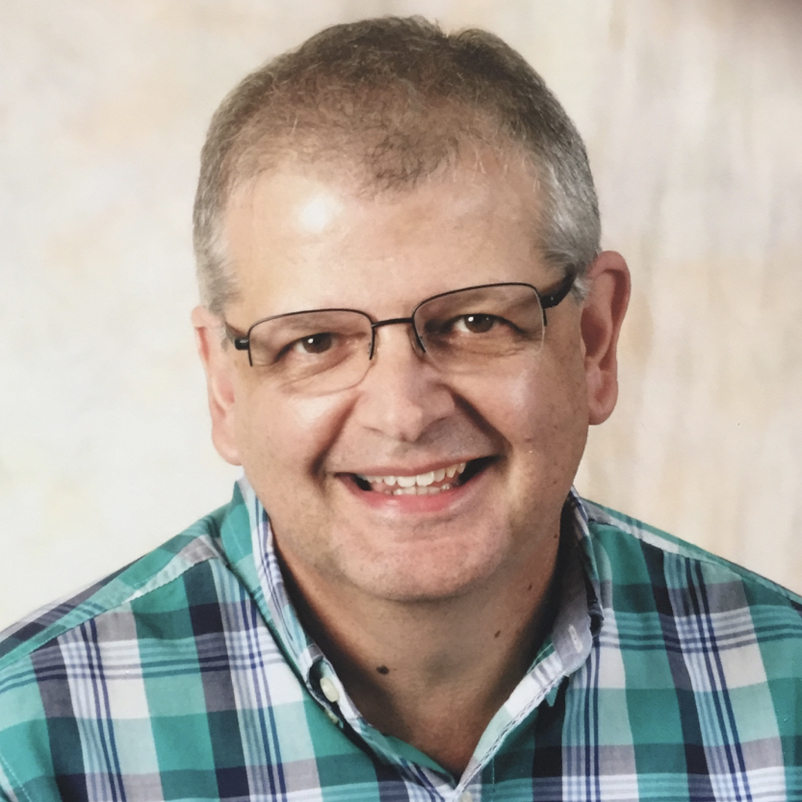 John Kozak
Stage Manager
John worked with CAST from 2009–2016 as a stage manager with the junior group. He feels CAST gave him the opportunity to add to his theatrical knowledge and helped to enhance his confidence to guide a show from start to finish.
Read more
Many favourite memories came during the Saturday morning attendance questions and the laughs shared with some bizarre questions (and even more bizarre answers from the kids!).
John is currently retired after thirty years as a teacher/librarian and theatre director at Hickson Central School.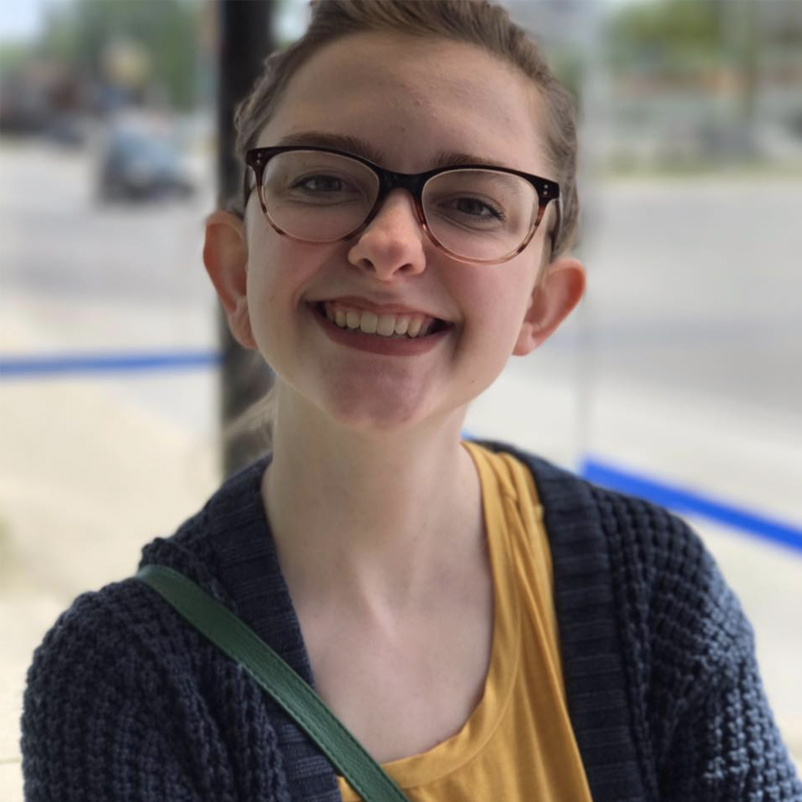 Maddy Kozak
CAST Kid/Choreographer
Maddy Kozak worked at CAST as a sophomore choreographer from 2015—2016. To Maddy, CAST will always be the place where she learned the importance of storytelling.
Read more
Her favourite CAST moments were always 9:30 on Saturday mornings when everyone would head into the auditorium buzzing with excitement about what they'd learned that weekend.
Maddy is currently completing a Bachelor's of Arts in History at the University of Guelph.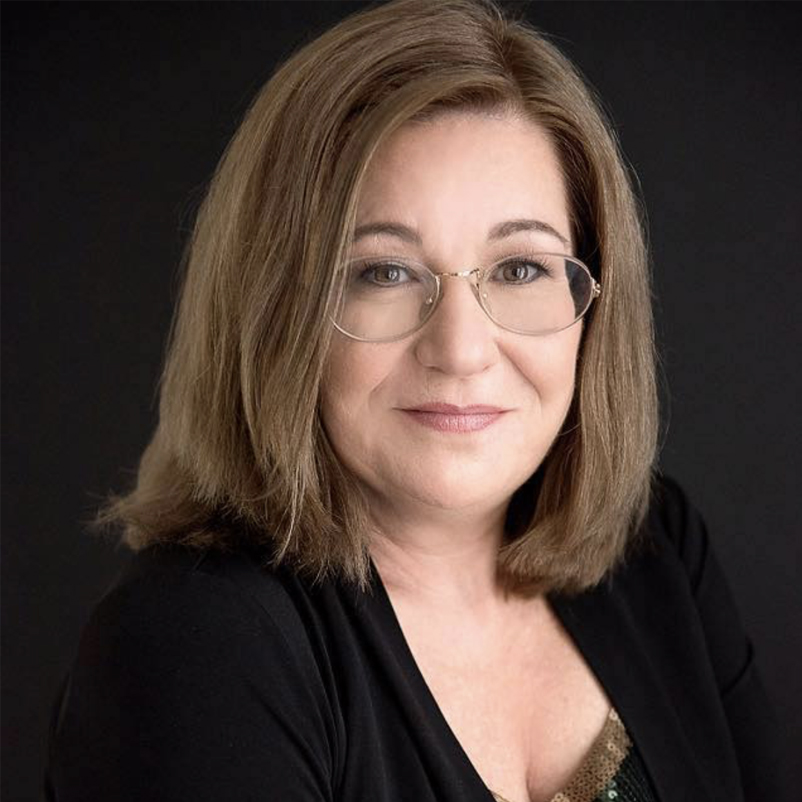 Lori Maloney
GM/Producer/Director
Lori Maloney worked as General Manager for CAST from 2003–2005.  She went on to produce in 2012, and then direct from 2013–-2016. 
Read more
CAST was where Lori learned how to empower and share the gift of creativity through theatre. Lori has many happy memories creating with her CAST family, but her favourite memory was when her daughter Maddie and her friend Betty's daughter, Desiree shared a special moment on stage that Jen created. 
Lori has taken the gifts she was given from her time with CAST and now owns/operates Maloney's Musical Theatre and Our Studio — where people of all abilities have space to create and perform.  Lori would like to thank Jen for believing in her and giving her the opportunity to learn and share.
Laurie Markham
General Manager
Laurie was the General Manager for CAST and Theatre Woodstock for 13 years, and produced 73 CAST shows during that time. CAST will always have a special place in her heart. 
Read more
She appreciates the opportunities CAST offered not only herself, but her daughters as well.
Laurie's favourite memories include parent builds — both the creativity in building sets, props and costumes, and the social times that followed. She'll never forget the support this large group of people gave to our theatre community, and she will always be grateful for the lifelong friends she made at CAST.
The foundation which Jen and J Paquette grew —to build such a gift for kids, volunteers and parents will forever remain etched in Laurie's mind. CAST is love.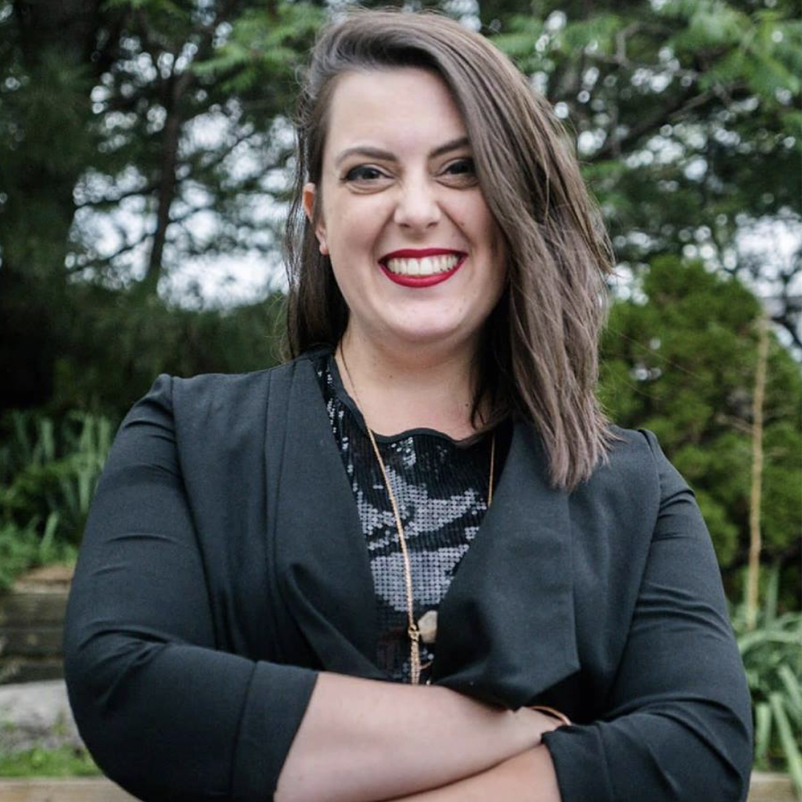 Taylor Markham
CAST Kid/Choreographer
Taylor was a CAST choreographer for junior/sophomore shows and summer camps from 2007—2011. Taylor wants to thank CAST for adopting a group of like-minded, artsy, eccentric, loving individuals into a supportive and fostering arts community that find potential in kids which they may never have found themselves.
Read more
Taylor can't count the number of ways that CAST has helped to shape her into the person she is today; from confidence building, to learning time and stress management, to public speaking, to leadership skills. Taylor quoted Jen Paquette at work recently, when she ran a meeting and explained "pace vs. speed" in the context of sales.
One of Taylor's favourite CAST memories was leading the summer camp dance from the auditorium aisle after looking up to her own choreographer in the same spot when she was young. It meant so much to her that she danced down the same aisle on her wedding day, years later.
Since CAST, Taylor has obtained a BFA in Dance from York University, and currently teaches, and trains other teachers while managing one of Canada's top Arthur Murray dance studios in Toronto. She still sees fellow CAST kids on a regular basis —  they are some of the most sunshine-filled humans she knows. Once a CAST kid, always a CAST kid.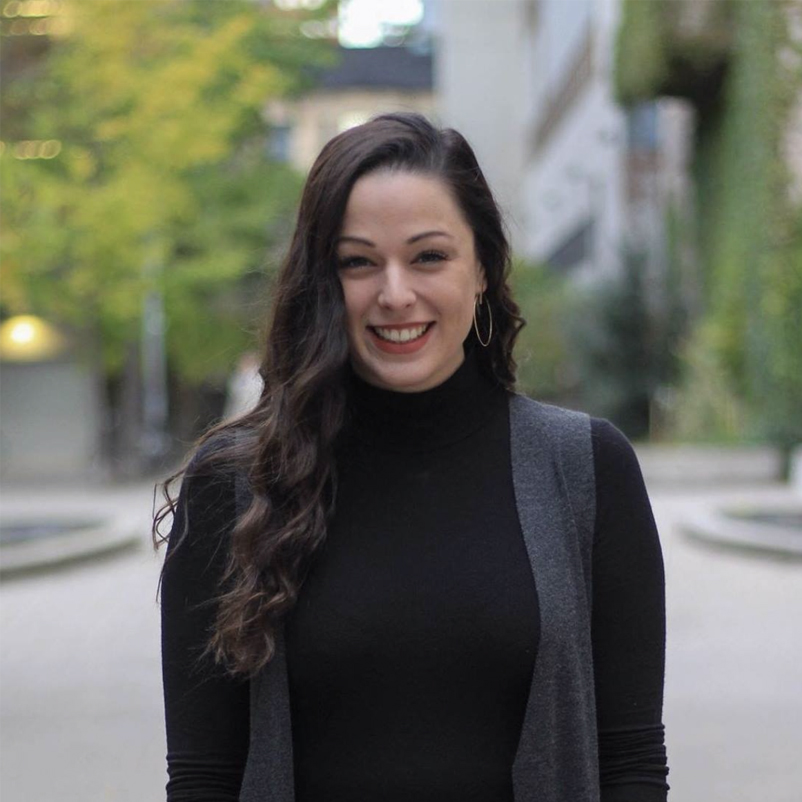 Hayley Matheson
CAST Kid/Choreographer
Hayley was a CAST choreographer from 2010–2012. To Hayley, CAST will always be her reminder to keep her arms, mind and heart wide open.
Read more
Her very favourite CAST memory is that moment each year when the camp dance became the camp dance-off: Staff vs. Kids!
Since CAST, Hayley has received a diploma in Music Theatre (Randolph Academy) and is now completing her degree in Creative Industries (Ryerson University). Hayley has CAST to thank for helping her realize her greatest wish: to make art accessible and sustainable for people of all kinds and abilities.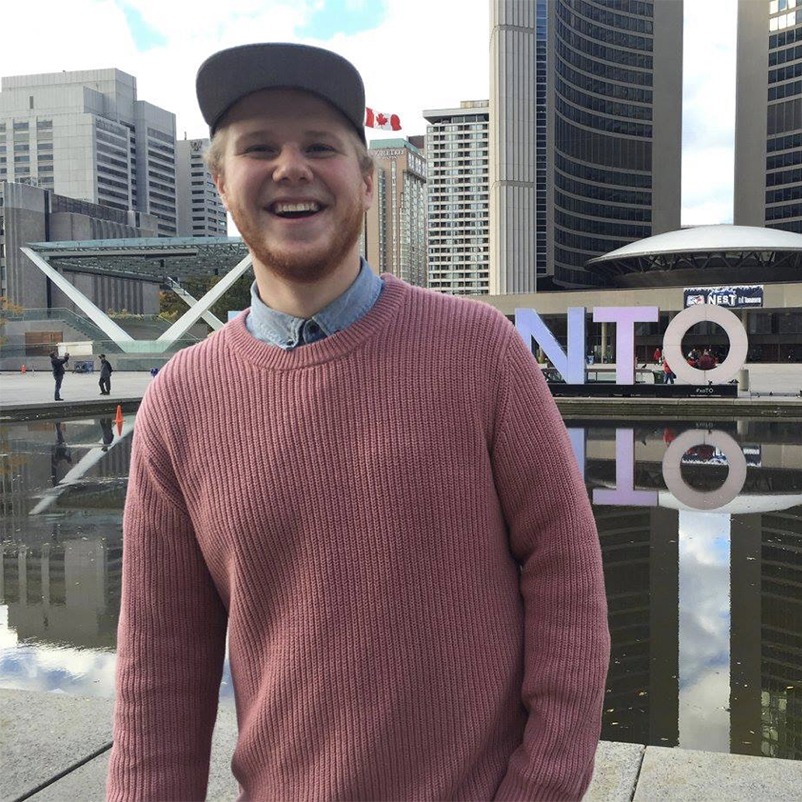 Jacob Paquette
CAST Kid/Choreographer/Camp Counsellor/Head Counsellor/Camp Director
Jacob worked with CAST in a variety of roles from 2010—2016. For Jacob CAST was home, and a place where he was able to learn and grow as a musician and a person. 
Read more
Jacob discovered his love of working with young people at CAST — developing his skills as a counsellor and head counsellor for CAST summer camps from 2010—2014, and assuming the role of camp director in 2015.
Jacob's favourite CAST memories are connected to his role as fundraising chair for the Youth for Youth initiatives. He loved witnessing the empathy CAST kids showed for those in need, and was especially proud to represent CAST personally in Villa Maria, Peru, to deliver funds that CAST kids raised. Those funds provided musical instruments, a music teacher, and much more for their school.
Since CAST, Jacob has obtained his advanced diploma in Child and Youth Care at St. Lawrence College in Kingston, Ontario. He is currently living and working in Toronto.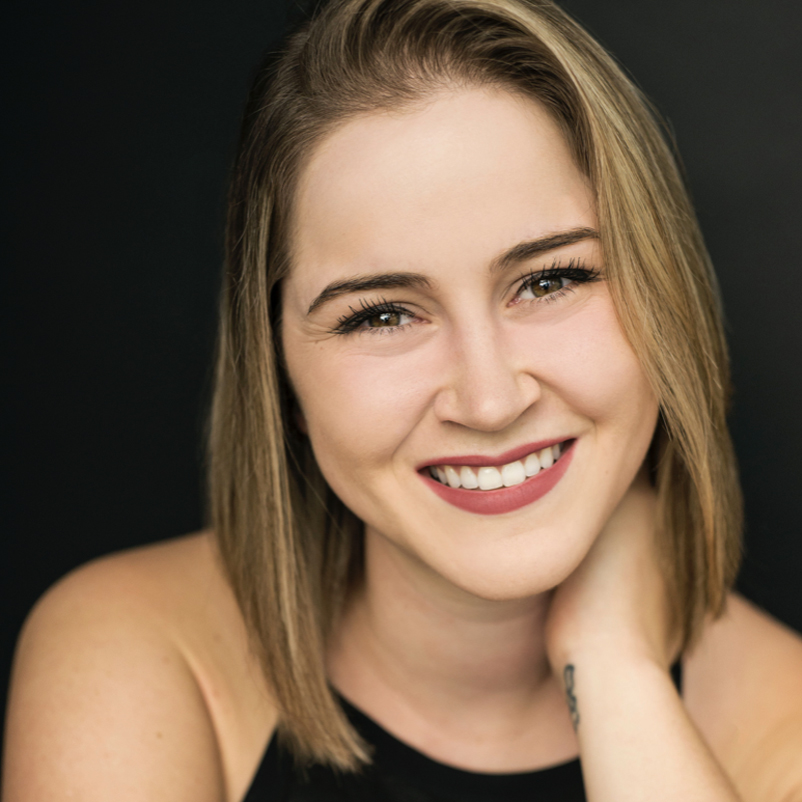 Teale Poirier
CAST Kid/Camp Counsellor/Choreographer/Musical Director
Teale Poirier can't remember a time in her life without CAST, and for that she is grateful. After years of performing with the program, she worked on staff from 2008—2016.
Read more
Teale was fortunate enough to wear many hats at CAST, from counsellor to head counsellor, from running sound to working as a choreographer and then music director — but her most favourite hat was the one she got to wear through it all  — being a CAST kid.
There are too many favourite memories to count, filled with laughter and silliness, but the ones she holds most dear are the quiet, breakdown moments. The life events and heartbreak that would otherwise have left her lost, gave her inspiration and strength because of the incredible community that held her up and held her close.
Teale's love for Music Theatre has never wavered, and after obtaining her Degree in Music Theatre Performance at Sheridan, she is currently on the path to one day teach in that very same program. It's thanks to the opportunities CAST gave Teale to explore teaching and leading that she has found a life long passion that weaves so intimately with her love for performing. Once a CAST kid, always a CAST kid.
Kevin Schneider
CAST Kid/Camp Counsellor/Stage Manager/Designer
Kevin was active as a CAST staff member from 2002–2008, initially as a summer camp counsellor, then as stage manager for both camp and some main-season shows. 
Read more
He also provided backstage and tech support, including lighting design, for many other productions.  
CAST was always a place which allowed Kevin to discover and develop himself, with the constant support of this wonderful family.  There are too many fond CAST memories to pick a favourite, however closing night of Beauty and the Beast, Kevin's last regular season CAST show, was certainly both memorable and emotional! 
Presently working as a flight attendant based in Ottawa, Kevin is pursuing his passion for travel and transportation. He keeps his hand in theatre by co-ordinating the front of house team at Ottawa Little Theatre.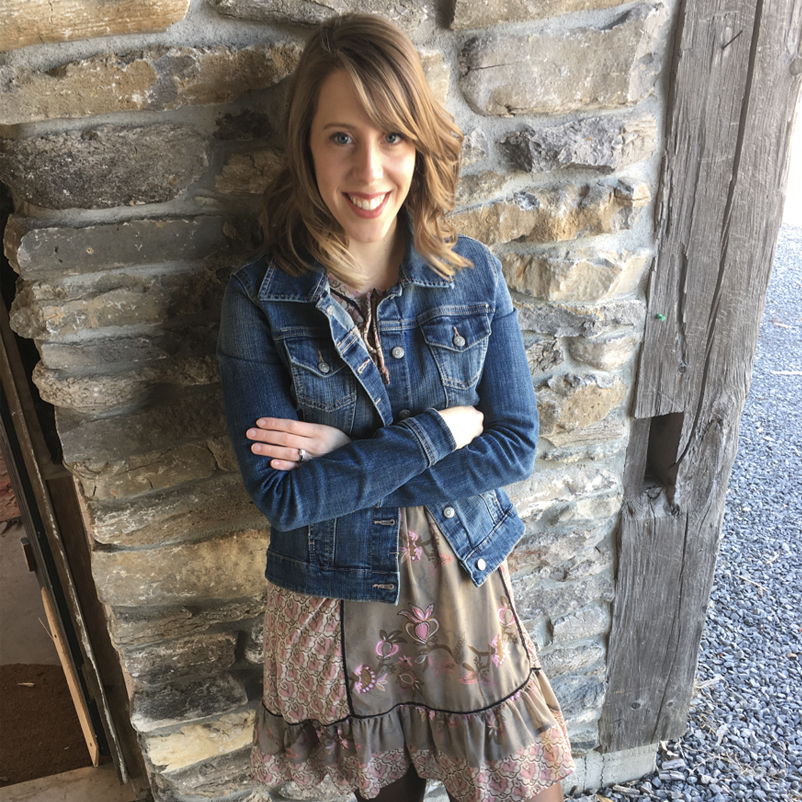 Emily Schryver
CAST Kid/Stage Manager/Counsellor/Head Counsellor
Emily Schryver was a CAST stage manager, counsellor, and head counsellor from 2002–2006. 
Read more
For Emily, CAST was, is, and always will be home. She grew up watching her parents create a community that touched and changed the lives of countless people. Some of her dearest and closest friends are the ones she spent every Tuesday with.
Some of her fondest CAST memories happened during closing night parties at 515, and of course, when her husband (who was also a CAST kid), got down on one knee during an audition for the alumni production, Into the Woods.
Emily is now a mother, business owner, and elementary school teacher. She is eternally grateful to CAST for all of the love, joy, friendships, courage, and sense of belonging it has brought to her life.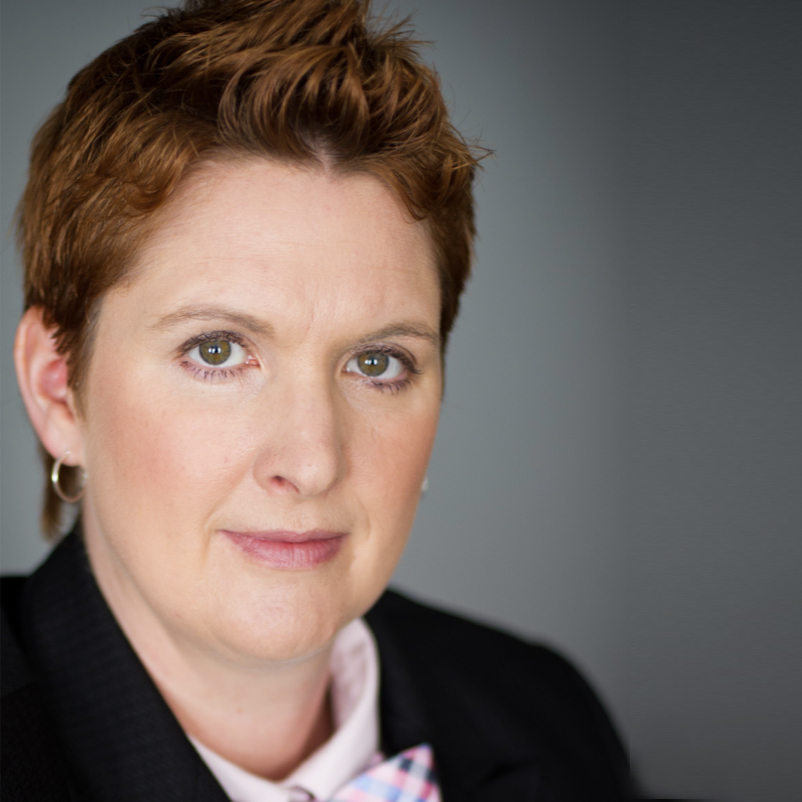 Vicki St. Pierre
Musical Director/Conductor
Vicki St. Pierre began her work in Woodstock in 1998, with the memorable production of I'm Sorry the Bridge is Out — You'll have to spend the night. She acted as music director for that show, and subsequently for CAST senior productions and summer camps until 2001.
Read more
CAST was a wonderful opportunity for local Woodstock and area kids to participate in an incredibly welcoming and safe artistic environment. It was a pleasure to be a part of the artistic and personal growth of so many young artists!
Her favourite memory is actually the entire production run of "Bridge"! Those stories are still told to this day, and it was a fabulous combination of kids and parents/adults learning and working together.
Vicki is now Associate Professor of Voice at Mount Allison University, got her Doctorate of Musical Arts in 2014, continues to sing, conduct, and teach professionally, and still works with talented artists every day!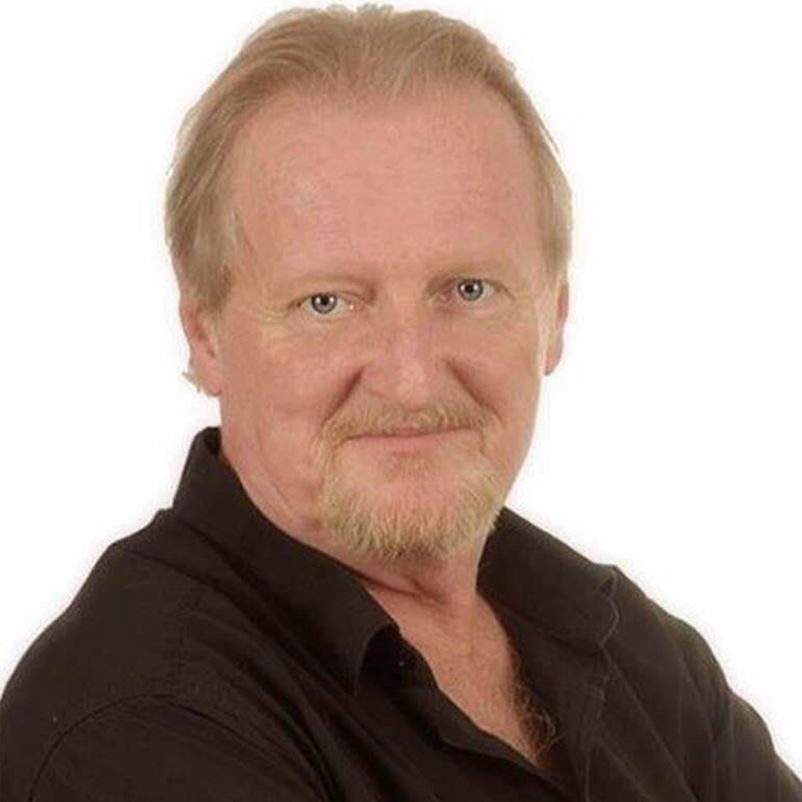 Jeff Sweete
Stage Manager
Jeff was involved in CAST initially due to his wife Joanna's interest in theatre. He was brought on staff as a stage manager for the sophomore company and seven blacklight shows that she directed from 2001—2015. It was such a wonderful experience for him to be a part of.
Read more
Jeff was also the president of TW/CAST for many of the CAST years. During his presidency he worked side by side with Jen and the theatre board of directors to promote and grow this portion of the business. It was much more than a business though — it was an opportunity to offer high quality theatre to the community and the children who were looking for an outlet for their creativity. 
Jeff still has fond memories of his time being part of CAST and the friendships he made along the way. Particularly his time with Jennifer and Jason and, of course, his talented wife Joanna.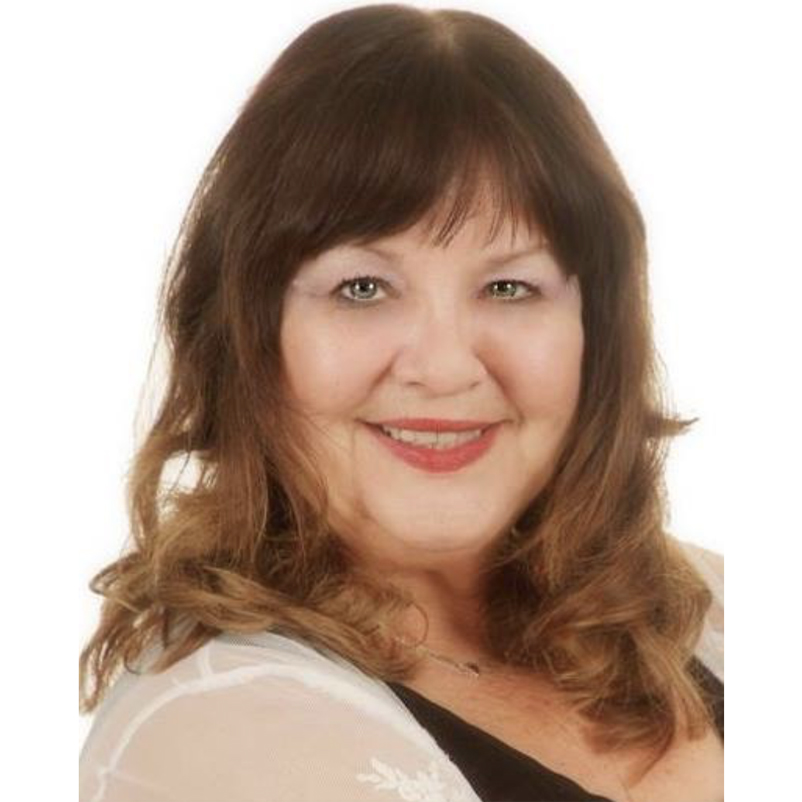 Joanna Sweete
Director/Stage Manager
Joanna was a CAST director and stage manager from 1999–2016. CAST was an opportunity for her to realize her dream of introducing blacklight, (which she studied with the Famous People Players), to young people who embraced the technique with open arms.
Read more
One of Joanna's most memorable CAST moments was creating her first blacklight show Just Another Day with twin daughters Ashlee and Nicole in the cast. It was an added thrill to perform that same show at the London Fringe Festival. Joanna is currently writing a children's book based on Just Another Day.
Joanna currently works occasionally as a stage manager for STAGES.
CAST was a magical time for Joanna, which holds many amazing memories. She thanks Jen for the opportunity to share her dream with so many talented young people.
Victoria Thompson
CAST Kid/Director/Musical Director
Victoria was a CAST director/musical director from 2012–-2016. In Victoria's heart, CAST will forever be a place of love, acceptance, and community.
Read more
One of Victoria's favourite CAST memories was the first day of each session, when returning CAST kids would not only greet each other with hugs and cheers, but welcome all new CAST kids with the same amount of excitement and enthusiasm.
Since CAST, Victoria has continued her job in education as a teacher with the London District Catholic School Board, while raising two beautiful girls with her amazing husband. Victoria's life, both personally and professionally, has been profoundly affected by CAST and all that it stands for — she is where and who she is today because of her time with CAST.
CAST Theatre Company
DESIGNERS, PRODUCERS & TECHNICIANS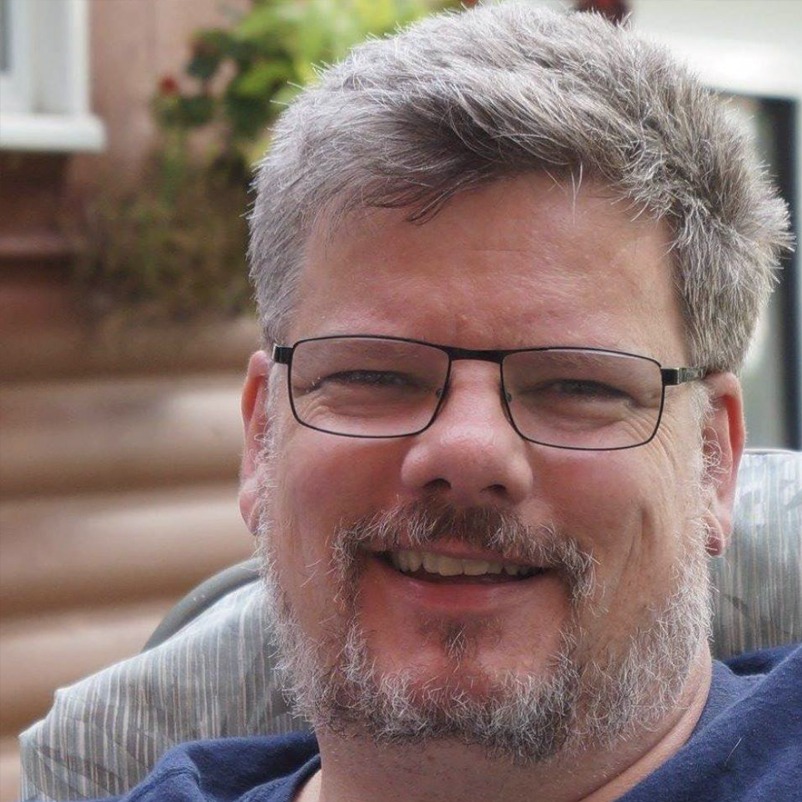 Pete Dunbar
Technical Director/Lighting Designer
Pete worked for CAST as a tech director, lighting designer, (dad and husband) from 2011 to 2016. "It's difficult to articulate briefly what CAST meant, but it's always been something around transformation, flowering, making a difference and witnessing the unfolding. I'm never sure what is behind the big red curtain until it opens. I love that…"
Read more
When asked about favourite CAST moments, Pete said "There was something about watching Shannon (his daughter) dance in Godspell. She would raise her arm, push out her hip and flip her raised wrist…the combinations of expressions made me cry every time and I still get teary recalling it. If I could capture a moment in a snow globe, that would be it."
Pete is currently President of Theatre Woodstock and continues working his magic at STAGES, their youth program. "I'm still waiting for the big, red curtain to open", he says.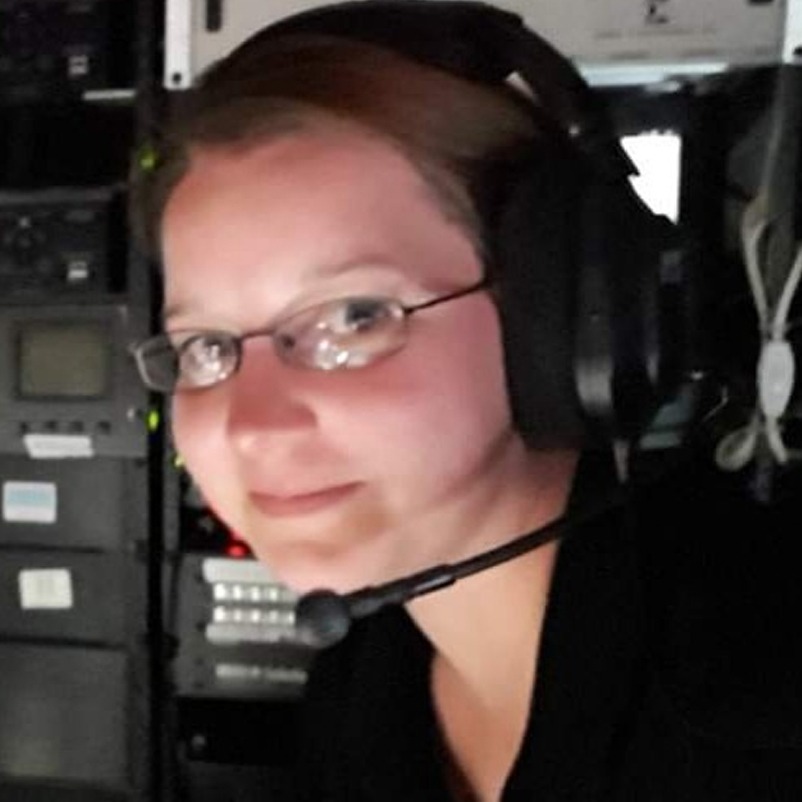 Devan Estey
Lighting/Sound/
Set Designer
Devan worked for CAST as a stage manager, lighting, sound, and set designer, props maker, and camp counsellor from 2001 to 2004. For her, CAST was "a place where you can be anyone you want to be while finding out who you are."
Read more
Devan's favourite CAST memory was when she noticed a song J was playing during rehearsal had a questionable word in the chorus…so for the rest of the song, for the rest of the session, J and Devan would shout "YAY!" over said word!
After working in concerts and theatre for the better part of a decade, and doing lights on the high seas through the Caribbean and parts of Asia, Devan is now working her biggest gig yet – being a mama bear to her beautiful son, Mylo.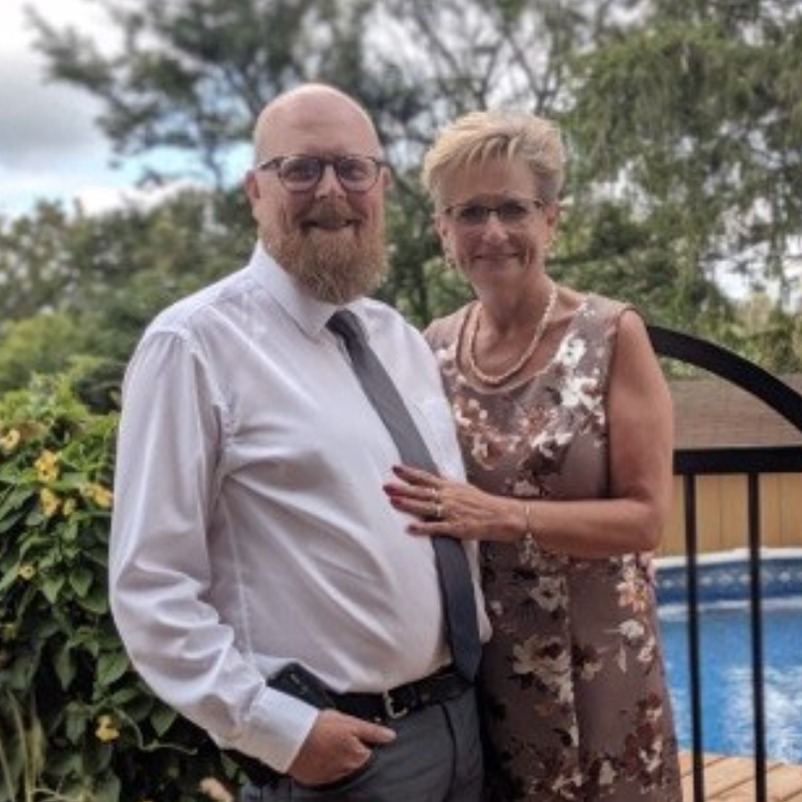 Kevin & Julie Rutherford
Kevin – Costume Designer/Lead
Julie – Producer
Kevin and Julie worked with CAST from 2010 to 2016, Kevin, making magic with costumes and Julie as right hand/co-producer to our GM on several senior company productions.
Read more
Their contributions to CAST were extensive and far-reaching; their talents helped many shows come to life during the final years of CAST senior company shows.
Since CAST, Kevin & Julie have continued to contribute to local theatre communities. They are proud parents to grown children, Keaton and CAST Kid Bryden, who is currently a featured performer on the Carnival Fantasy.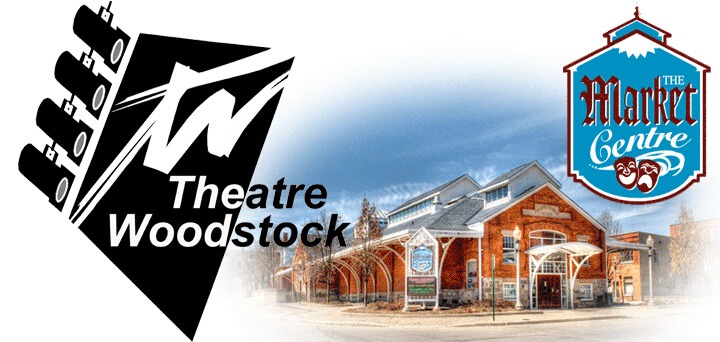 We would like to recognize the following people, whose contributions to CAST were invaluable.
TW Presidents
Lesley Quesnelle, Peter Johnston, Jeff Sweete, Sue Robinson, Debbie Bain, Bernard Calder, Tanya Thompson, Ted McLaughlin and Pete Dunbar
TW Treasurers
Edythe Smith and Brian George
TW Artistic Director
Bonnie Hartley
TW/CAST Technical Directors
Don Hastie, Kevin Schneider and Pete Dunbar
TW/CAST Box Office Manager
Taffy Weir
TW/CAST Front of House Managers
Anne Miller and Audriana DeSouza
TW/CAST General Managers
Patrick Monchamp, Don Patchett, Lori Maloney, Laurie Markham and Mike Crabbe
Plus the hundreds and hundreds of volunteers, board members, and families whose contributions were integral to CAST's success.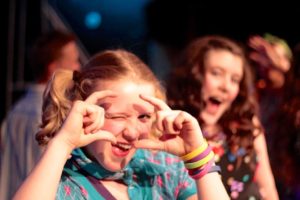 If you would like to contribute photos/videos to this website, please contact jennifer.paquette00@gmail.com.
HISTORY OF
CAST Theatre Company
YOUTH FOR YOUTH
INITIATIVES
Since 2001, CAST kids  and CAST staff had the opportunity to participate in CAST's volunteer program Youth for Youth, which raised money and awareness for programs and causes that supported other young people and their families, both in our community and globally.
Over fifteen years, CAST kids raised over $50,000 for groups including:
The Red Cross

Tsunami Relief

The Stephen Lewis Foundation

Project North

Jacob's Story

Gabriel's Goal

Quest Overseas/Quest4Change

Free the Children
TESTIMONIALS FOR
CAST Theatre Company
Spring Awakening – A Rock Musical
(Reviewed by Geoff Dale)
Cast Theatre Company
Book and Lyrics by Steven Sater
Music by Duncan Sheik
Based on the play by Frank Wedekind
Directed by Jennifer Paquette
Musical direction by Chuck Baxter
Choreography by Christina Cannella
Produced by Laurie Markham and Julie Rutherford
Run Dates: May 23-31, 2014
Venue: Woodstock Market Theatre
Approximate running time: 2 hours, 10 minutes (with one 15-minute interval)
Parental Guidance Strongly Suggested (14+)
WOODSTOCK – It may be a rarity but that almost-mythical moment does exist when the weary, jaded critic, forgetting he or she is in the aisle seat to pass judgment on the theatrical efforts of amateur or professional actors, actually becomes part of the audience.
It happened over this weekend when the opening notes were struck, first words uttered and the stage magically came to life with Woodstock's young Cast Theatre's thoroughly absorbing production of Steven Sater's thought-provoking and controversial Spring Awakening – A Rock Musical.
Deftly directed with both precision and compassion by Jennifer Paquette, the work was indeed a challenge for the youthful company – not simply because it is a Tony award-winning musical that cries out for well-rounded, earnest performers but rather due to the thorny nature of the themes being tackled.
Read More
As a result, some historic background is essential to understanding and appreciating the production and, to those with more conservative sensibilities, even offering a warning of just what subject matter is being broached.
German dramatist Frank Wedekind's first major play written in 1890/91 takes direct aim at sexually oppressive Germany of the time. Focusing on youth, it tackles a wide range of coming-of-age subjects including puberty, sexuality, rape, violence and child abuse, suicide, abortion and homosexuality.
Banned and censored in many centres around the globe, the seminal theatrical work spawned a musical adaptation that opened off-Broadway in 2006, making its way to Broadway where it walked off with eight Tonys, including Best Musical. Duncan Sheik and Steven Sater's landmark rock musical has continued to raise eyebrows and perk up ears since then – now making its way to the cozy confines of Woodstock.
What's clear from the onset is that any critic worth his/her salt should not dare simply trot out the plotline, other than to note that the issues raised here are done so in a manner that is evocative and entertaining. Once again, there will be no spoiler alerts, just a warning that, while a great theatrical experience, it may provoke a heated discussion or two.
The exuberant landmark score, handled in a wonderfully professional fashion by first-rate music director Chuck Baxter and a gifted eight-member ensemble, is superb – reminiscent in some ways to Alan Price's cleverly biting soundtrack for Lindsay Anderson's sardonic cinematic parable O Lucky Man. One can envision the tunes as equal literary partners with the dialogue – complementing one and other at various stages.
Through the music, moods touched upon throughout range from youthful curiosity in the poignant Mama Who Bore Me, the mind-blowing energy embodied by joyous the foot-stomping, showstopper (censors beware) Totally Fucked to the powerfully melancholy Purple Summer.
Alongside directors Paquette and Baxter, kudos to choreographer Christina Cannella who does wonders transforming unbridled youthful enthusiasm into some very remarkable dance numbers that heighten the senses of intense drama and humour that flow as equal theatrical partners.
A key element – lighting design – is effectively handled by Pete Dunbar, Rob Coles and Jennifer Paquette while Jason Paquette is key to mastering the sound levels. A skilled off-stage crew also showcases Paquette (Jennifer) and Frank Baasner for their work as set designers. Producers Julie Rutherford and Laurie Markham clearly saw the need to assemble a well-oiled unit to ensure on-stage magic and it worked.
With a surprising effective ensemble of actors, singers and dancers keeping the action flowing at a very high pace, it seems a tad unfair to single out specific performers.
However, special mention must be made of a handful of the many 'stars', including Megan Dallan (Wendla), a top rate solo vocalist with a beautifully clear and melodic voice; Cody Fougere, expertly bringing a balanced mix of humour, sadness and an ultimately tragic view of his own person to the role of Moritz and Jacob Paquette, who is startlingly larger-than-life in every facet of his stunning performance as the intellectual, always questioning Melchior.
Some advice for the folk at this week's Stratford Festival – keep your eyes wide open, there are some supremely talented young people just about 40 kilometres down the road in Woodstock. Spring Awakening – A Rock Musical gets five out of ***** stars, without question.

How CAST Shaped Me
Written by Ben Alexander – June, 1996
"What's going on Ben?"
In all my 32 years of memories there are numerous sentences that stick out in my mind. My life has been peppered with "I love you's" and "I despise you's", with compliments and queries and ideas that rocked my perceptions. But so many of these sentences can easily be traced back to a single one – one I'd never really heard before. Not really a special sentence, not a complicated question or a linguistically crafted rarity. Just four little words really, with a question mark dangling at the end asking for reprieve:
"What's going on Ben?"
Read More
I was asked by Jen and J's kids to address how CAST was an integral part in shaping who we are, or how it changed us. Kait said I should try to fill three minutes – I said I could probably fill three hours. I would definitely consider myself someone who has been deeply changed by CAST, as I'm sure many people in this room also see themselves. And that change, oddly enough, has a lot more to do with being ourselves than anything else, while facing the changes that life hands us every day.
So what was going on with Ben? A mish mash of life events, thoughts, emotions, questions, frustrations, puberty…. Things that people go through. Transition. Change. Something that we as a species seem to fear more than anything. Change is so often scary because it is the unknown. And in all honesty, who really goes through more change than young people. And yet, how often is the terror of those changes left unaddressed, unsaid, annexed as something we just 'get over' one day, when sometimes all it takes is four little words and an open ear to take away the feeling of loneliness that comes when change is forcing its way into your life?
One of my favourite quotes is: "The first step in solving any problem is acknowledging that there is one." And that is how CAST changed lives and helped us become the group of adults gathered in this room today. Jen and J are two people that are wise enough to address change, to acknowledge it, to be a listening ear, a compassionate force. They see the struggle in people and choose to use it as a unifier. They created a place in CAST where we realized that we are not alone. That we are capable of things that are nothing short of amazing. That we could change and face the unknown without fear of what it would bring, because we were all facing it together. Perhaps these changes differed from person to person, but the commonality created by CAST allowed us to rise above it. Every day spent rehearsing, every night spent on the stage beneath a panoply of lights and sounds and songs and words, was a victory for all of us because we were expressing what we finally knew to be the truth: That we are not alone. That it is okay to be vulnerable, and it is okay to support each other and address our constantly transitioning lives. That sometime, somehow, no matter what, everything was going to be okay. CAST changed us by helping us embrace change itself. A life skill that I am forever thankful for. CAST helped us to grow into the people that we are, while arming us with knowledge and compassion that helped us become bolder. To strive harder for what we want, or for how we want our lives to be. It taught us the importance of kind words and open ears, of sharing, of supporting. Though these seem like basic qualities, I find more and more that they are necessary beyond all else. I would site the current American Presidential race as ready proof of this. CAST was integral in the development of who we are because it taught us to strive not just for our inner talents, but our inherent goodness. After all, according to a very wise thirteen year-old named Anne: "People really are good at heart." CAST helped us realize the good in ourselves.
It's a simple idea, but an important one. That we all struggle, that we are all vulnerable in our own ways, and that overcoming it is something we can accomplish by embracing the vulnerability in ourselves and each other. And realizing that, together, there is so much more we can accomplish, than when we face the world alone. The two of you taught us how amazing we already were, and how amazing we could be. Through CAST you taught us to never fear being ourselves, because it's all we can ever be. Through CAST you taught us how to be even MORE ourselves than we had ever been before. And the lives you touched in that way, touched others – and those lives, others. Spiralling outward like a galactic arm of stars. All of it, thanks to you. We are your great work, your Magnum Opus. We are the mark you left on the world that will continue to change lives through the lives that you have changed.
I will be eternally grateful, because CAST made me who I am. I will be eternally grateful for the people that I got to share CAST with, and the friendships that it has created. But most of all, I will be eternally grateful for the moment when two incredible people met a scared and confused, thirteen year-old boy, and cared enough to say four simple words.
We love you Jen and J,
And Thank you.